This mystery jigsaw puzzle with a quote is a bit different from the previous, as the picture and the quote belong to the same artist, a very famous painter.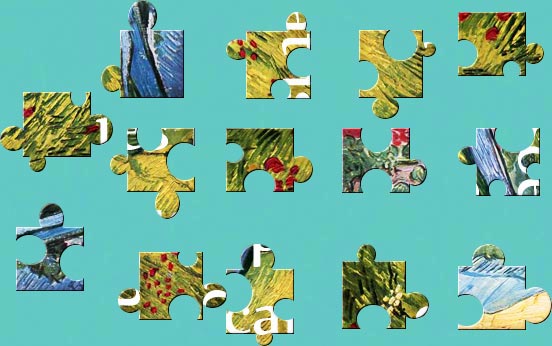 The puzzle uses the "BB" shape and the 99 pieces can be rotated.
(If you don't have BrainsBreaker 5, first you need to install the Demo software, it's safe, easy and free: Download+install it here and then come back to open the gift puzzle. Once you have installed BrainsBreaker 5 you will be able to play all these free puzzles).
Enjoy and share the fun!