Some jigsaw puzzle fun for the Weekend with a new mystery quote.
As it's weekend, this one is quite difficult, with the starry shape and 100 rotable pieces! The beach can wait (or the snow if you are in the southern hemisphere).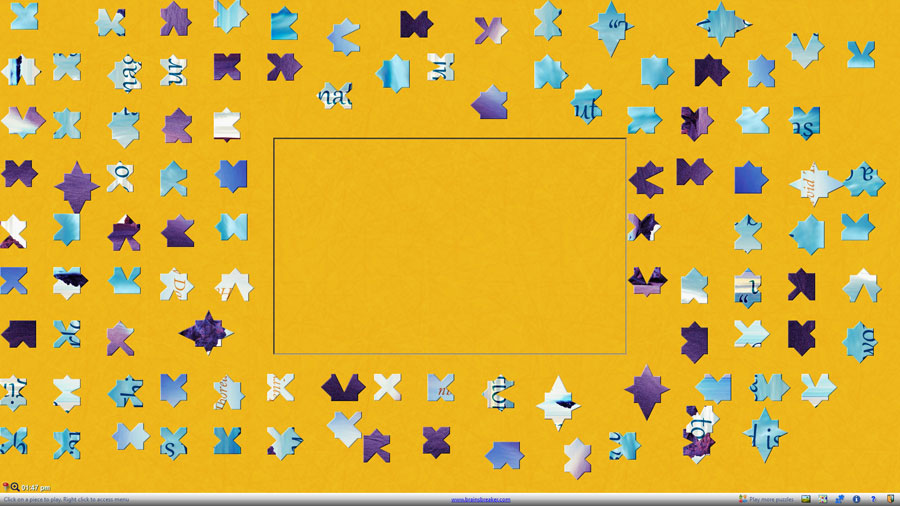 The Starry shape is a bit different from the others. Most pieces are quite similar except a few with the starry shape. A strategy to solve the puzzle is locating the stars and then their connecting pieces that are more obvious. Then the remainder may be harder but with the blocks done previously will be more evident. (Initially solving the edges also is a good idea).
If you didn't play BrainsBreaker puzzles before, first you need to install the software, it's safe and easy: Download+install it here and then come back to open the gift puzzle. (Once you have installed BrainsBreaker you will be able to play all these free puzzles)
.
Note: This puzzle runs on BB5.
If you have BB4
and want to play this puzzle, please download and install BB5, it won't interfere with BB4. Just leave it installed to play these gift puzzles.
Time to let imagination fly ;-)