Dear BrainsBreaker fans and friends!
We have created a new mystery quote jigsaw puzzle to share with everybody.
This time it's with the shape "Drips", quite fun. It eases the matching of pieces with its exaggerated bumps and holes, but, to compensate, it is in Black & White mode, uh! This makes it harder. Revealing the colors in the image adds to the fun.
We whish it provides amusement to cool down a bit.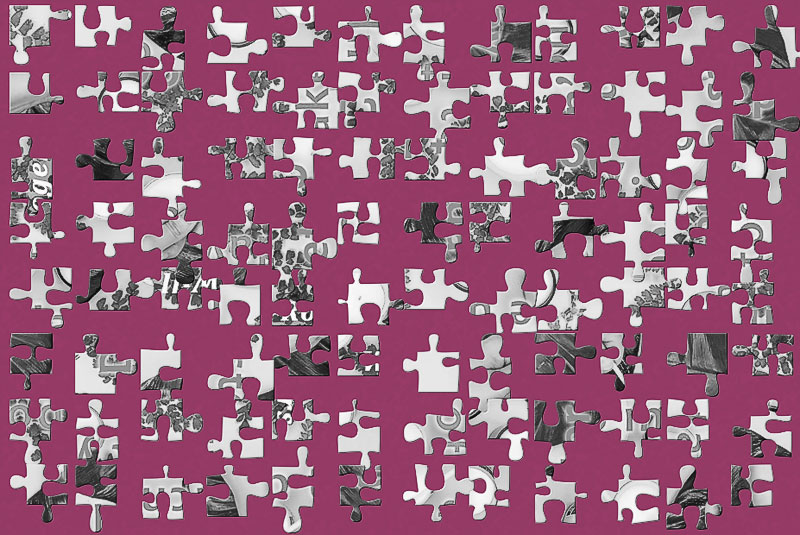 (scroll down for the download button)
By the way, did you notice some change in the look of this web site? Perhaps not too much visible but internally it has gone through a deep clean up (you never end cleaning up software code). Maybe the recent days you experienced some unexpected behavior but now all seems to run smoothly (let us know if you experience some hiccup).
Now we have a section to list all these puzzles in a single location, it is https://www.brainsbreaker.com/freeware.
Use it to see if you missed some of these gift puzzles and pass it to friends that may enjoy doing these casual puzzles. Ah! if you have a web site you can also add this address, your visitors may like the puzzles and it may be good promotion for us.
If you are new to BrainsBreaker
(
W
e
l
c
o
m
e
!
). First, you need to install the free trial of the software.
(Only if you do not have BrainsBreaker 5 already. If you have it, skip this and click the button below to download the puzzle)
(With the trial program you get a bunch of free assorted jigsaw puzzles. Once installed, you can play this gift puzzle by clicking the link below and choosing "Open with BrainsBreaker" if prompted.