Halloween Greetings!
Time flies and Fall is here almost without notice.
(Writing from the Northern hemisphere, Greetings too for all our friends for whom is Spring!)

Here you have a free jigsaw puzzle, it's in Black & White mode to add some spookiness ;-)
In the classic shape "Drips", easier to spot the shape matches.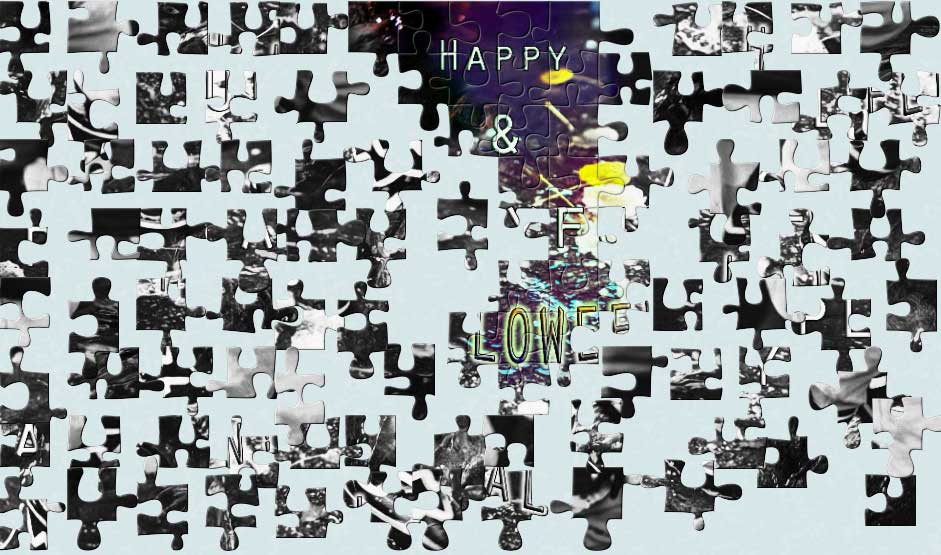 Have Fun and All the Best!