We've launched the Christmas set of jigsaw puzzles of this year, ready for the Holidays. It's a good deal, at a
special price of $4.95, includes 25 puzzles!
, you have one puzzle a day until next year!
You can take a look and buy
this special pack for Christmas here
.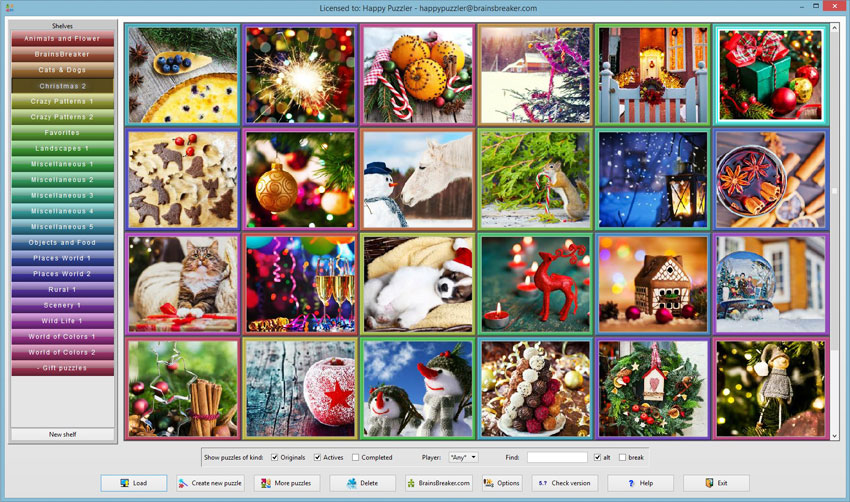 If you missed the last year's Christmas set,
you can buy it here
(also at a special price). Both will be available until the end of the Season.
Remember that you can order BrainsBreaker as a gift simply adding a comment while ordering with the word "gift" and the name & email address of the receiver. We send the email with the activation code and instructions to the recipient with a note saying that is a present from you.
See you soon here, in the meantime: Have Fun!