Go, sit upon the lofty hill,
And turn your eyes around,
Where waving woods and waters wild
Do hymn an autumn sound.
The summer sun is faint on them —
The summer flowers depart —
Sit still — as all transform'd to stone,
Except your musing heart.
(Fragment of the poem "The Autumn", by Elizabeth Barrett Browning)
---
Here's a free jigsaw puzzle for everybody, the best pastime after carving some pumpkins or decorate your home.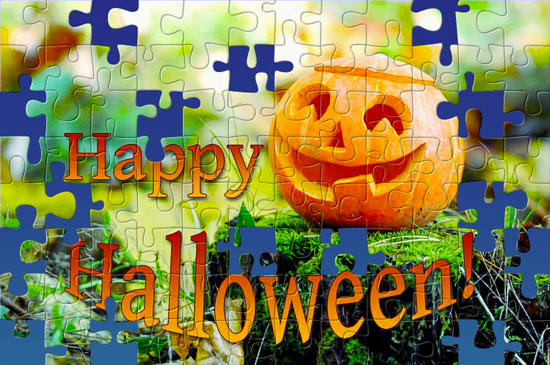 (If you don't have BrainsBreaker 5, first you need to install the Demo software, it's safe, easy and free: Download+install it here and then come back to open the gift puzzle. Once you have installed BrainsBreaker 5 you will be able to play all these free puzzles).
Take a while with yourself and do a jigsaw puzzle.