We have a new addition in the large sets of jigsaw puzzles for sale, the "Landscapes 1". It's a collection of stunning landscapes of all kinds: rural scenes, urban, mountainous or bucolic views...
As always, the selection has been made with lots of love, looking for a great puzzle-doing experience and providing a journey through those beautiful sceneries.
The set is compounded by 40 puzzles, you can take a look at it here
.
---
And we have added also a
free pack of abstract jigsaw puzzles
. These pictures are created with
PhotoEchoes, the computer Kaleidoscope software (for PC)
. (It uses the images stored on your computer to create animated reflections). These aren't typical images for puzzles, but provide a different experience. Variety is the spice of life!
Here is an image of the gallery with the new pack Landscapes 1 installed: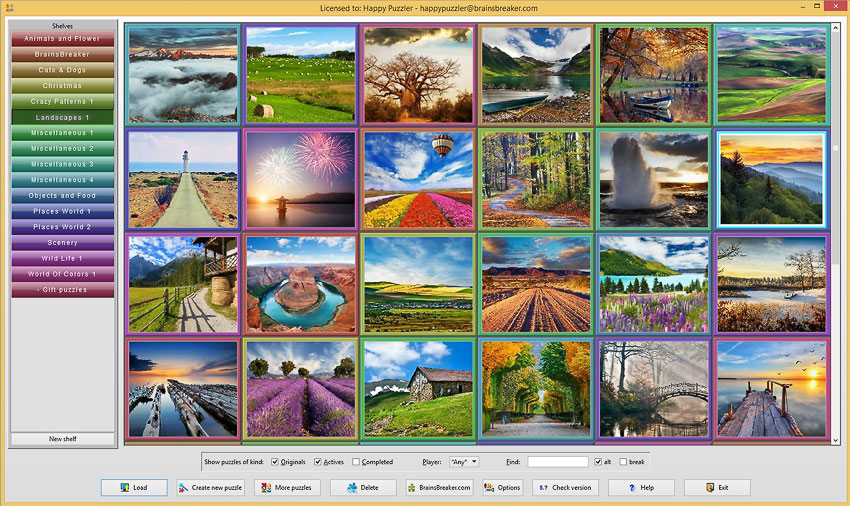 Happy, Relaxing and Fun puzzlings!